Ghostbusters is playing in the Astro building this weekend. The outdoor movie equipment has not yet arrived so we are staying indoors until it does.
Outdoor movies coming soon to Feldhausen Field! We are still waiting on equipment to get the outdoor movies going ... believe me, we are as anxious as you! Keep an eye out for updates as we get more info. The movies will be free to the community. Gather up your blankets and chairs and come join us for a great time. We will have speakers set up in the area but you are welcome to stay in your car in the parking lot and tune your radio to our transmitter so you can hear the movie.
Ghostbusters
Sigourney Weaver, Annie Potts, Harold Ramis, Rick Moranis, Ernie Hudson, William Atherton, Dan Aykroyd, Bill Murray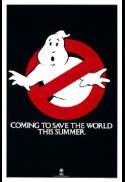 Only $1 for this special re-release of the 1984 summer blockbuster. Three former parapsychology professors set up shop as a unique ghost removal service.
Upcoming Showtimes
Friday - July 3
Saturday - July 4
Sunday - July 5
---